How To Videos & Tutorials - Positive Online Reviews
Yelp
YELP Anchors
Here is a sample of a person who signed up to yelp and has all the anchors in place. Yelp is looking for 5 anchors to make sure they don't send reviews to the un recommended section.
1.       Customer using the yelp app. Preferred but not a problem if they use desktop.
2.       Profile picture. Yelp likes when profile pictures are in place for user.
3.       Friends. Yelp likes it when there are friends on their network.
4.       Multiple reviews (not just one). Yelp likes it when the yelper is reviewing multiple companies and not just ours.
5.       Photos of the job performed. Yelp likes photos to be posted of jobs.
Please educate clients on the importance of having 3 out of 5 anchors in place. Below is a sample of a person who has great anchors in place.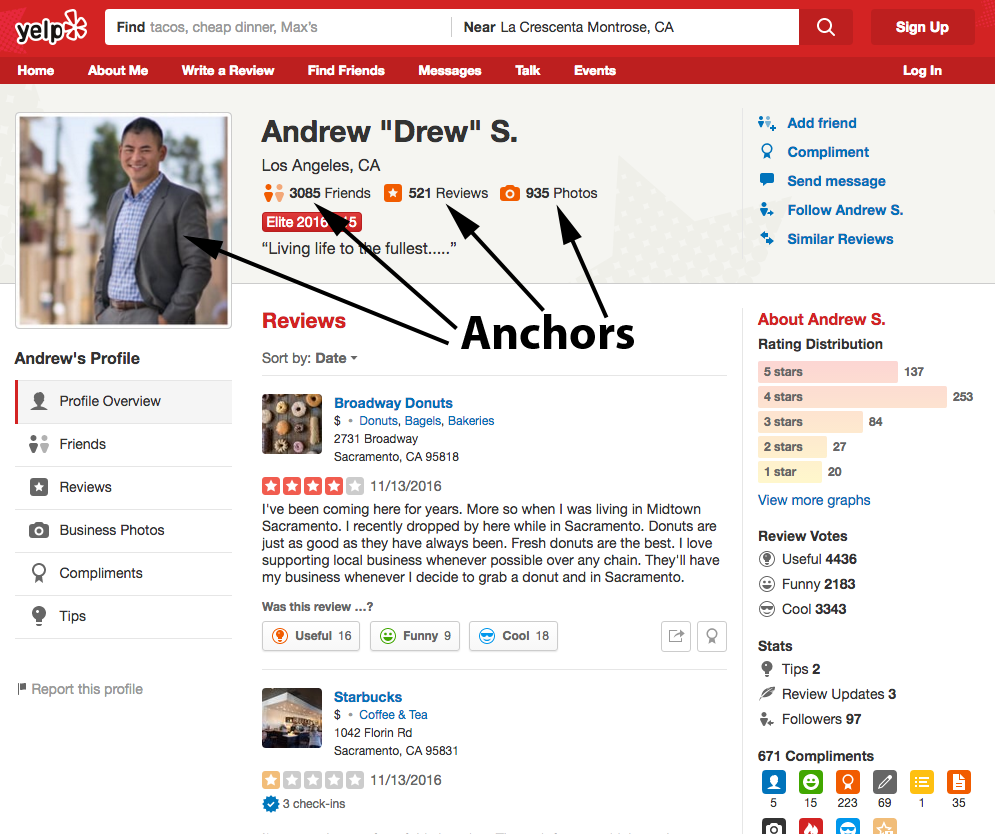 Better Business Bureau
Google